The most modern beat license today is the unlimited beat lease license. Many producers are providing this option, and it's pretty popular among artists.
But what is an unlimited beat lease exactly?
In short, this lease grants the artist or licensee unlimited rights to the beat. It's similar to the unlimited rights that is received with an exclusive rights agreement, but without sole use of the beat. This means that the producer can continue to lease the beat to however many artists they want.
That's a short explanation of what this new lease option is. Now let's dive in a little deeper and go over the pros and cons of it.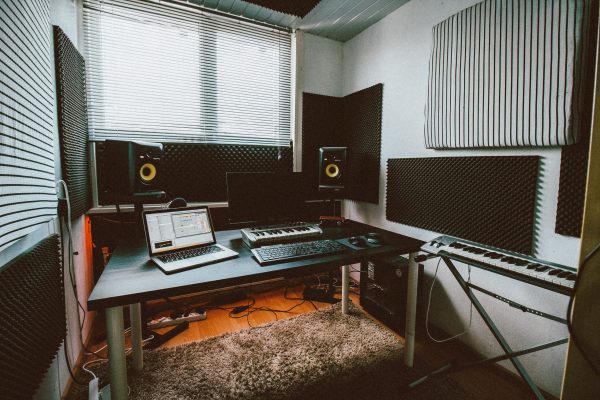 The Good
Unlimited lease beats, also known as unlimited license beats, provide some awesome perks for artists. Perks such as:
Unlimited Rights – An unlimited lease allows the artist or licensee full permission to distribute however many copies of the recording they want. This license usually includes unlimited music videos, paid performances, and monetized streams as well. Sounds pretty good right?
Cheaper than Exclusive Rights – An unlimited beat lease will be cheaper than the exclusive rights for the beat. This can be good for artists who want unlimited use of the beat, but can't afford the exclusive rights. This is possibly the next best option.
The Highest Quality Files – Another great perk of the unlimited beat lease is the fact that the artist or licensee gets the highest quality files. This usually includes a high quality MP3, a high quality WAV file, and the track stems. In comparison, a basic lease usually only includes the MP3 file. The unlimited lease option is usually on the same level as the exclusive rights as far as the quality of the files included.
The Bad
While I listed some positives above concerning unlimited beat leases, there are some negatives that need to be pointed out as well.
Numerous Artists with the Same Unlimited Lease – Having unlimited rights to a beat is what all artists would prefer, but what if an unlimited number of artists also have that same license for the same beat? This could be an issue, especially for artists who have decent exposure and notoriety.
Think about it. This means that hundreds or thousands of different artists can have this same license to the same beat. What if just a couple of them start getting major play and notoriety? If I was an artist, I wouldn't want to hear my beat on the radio or Spotify with someone else rapping or singing on it.
Exclusive Rights of the Beat Can Still be Purchased – Some producers offer both unlimited leases and the option to purchase the exclusive rights for the same beat. So, if artists have the unlimited lease license of a beat and you purchase the exclusive rights, you haven't really gained much. Sure, you now own the "exclusive rights" but the other artists with the unlimited lease still have their unlimited lease agreement too. And in many cases, these leases never expire since they are "unlimited". Now, some producers do put an expiration date on these lease agreements, but not all.
On a side-note, beats that are available for both lease and exclusive rights aren't real exclusive beats in my opinion. Check out more about what true exclusive beats are below:
What are Exclusive Rights to a Beat?
Have Any Questions?
I hope this has given you a full understanding and educated you on what unlimited beat leases are and what they mean. There are some good things and some not so good things with this lease option. It's good to know about both sides and that's what I wanted to provide.
At Melodi Beats, we personally don't offer unlimited lease options simply because of some of the negatives that go along with them. We don't believe they are the best option for artists because of some of the possible conflicts that are involved. Instead, we offer100% exclusive beats – exclusive beats that have never been used or leased by anyone else.
If you have any questions or want more clarity, feel free to contact us via the contact tab in the menu or comment below!